Summer is not over yet. We have some great activities to keep the fun rolling on for as long as possible. Pack a picnic, gather your playgroup and enjoy!
ART ABUNDANCE AT THE NGV
The National Gallery of Victoria is far exceeding expectations this summer- the offerings are in abundance. With great diversity, art interaction, colour, beauty, shape and invention to spark imagination, there is something for everyone.
Triennial EXTRA is running fantastic events all this week until midnight.
"Featuring the work of over 100 artists and designers from 32 countries, the NGV Triennial surveys the world of art and design, across cultures, scales, geographies and perspectives."
There is too much to see at the NGV in one day. We are very lucky here in Melbourne with so many wonderful things for families to do, see and experience. The art extends outside of the gallery. The outdoor space around the NGV has been transformed. Great lounging garden spaces, food stalls and music fill the space. If that is not enough already, additional kids programs are available to the already action packed smorgasbord. Drop-by Drawing, weekend workshops and a unique NGV Triennial tailored for playgroup aged Under 4's.
Hot tip: Pop over the road to discover more things to do in the botanical gardens.
When: Some things will finish up at the end of January, while other exhibitions and installations will carry through until April. Check the NGV website for specific details.
Where: 180 St Kilda Road, city.

Why: For fun, to discover, to explore, to bond, to learn, to dance to be wonder, bewilderment and awe.
Price: Most things are free. You can almost gain all access areas at the present time as part of Triennial. If you are unsure, double check on the website.
Balit Narrun - Share the Spirit Festival
A celebration of Indigenous culture, fantastic music, community and the great outdoors. The Balit Narrun festival is a wonderful day out for the whole family.
When: Friday January 26, 1pm-5pm

Where: Treasury Gardens, 2-18 Spring Street, East Melbourne.

Why: Music from Dan Sultan, Archie Roach plus more wonderful Indigenous artists. Free kids entertainment, markets and food.

Price: Free of charge
20 pianos will find a home for themselves in the city as part of a project created by British artist Luke Jerram. Play Me, I'm Yours is presented by Arts Centre Melbourne as part of the Betty Amsden Participation Program.
When: Daily from January 25 to February 4
Where: Listen out for people tinkering around Arts Centre Melbourne locations, CBD and surrounds.
Why: Music is beautiful and so are these pianos which have been decorated by community artists. Anyone can play, it's free, it's fun!
Price: Free
For further information: Phone 03 9252 2429 or visit Arts Centre Melbourne
When: The 2017/18 Summer Season – January 25 to April 1. See full program here: Moonlight Movie Program
Where: Central Lawn at Melbourne Gardens (Royal Botanic Gardens, Victoria). Enter the venue via Gate D on Birdwood Avenue (near the intersection of Domain Road) and follow the path to the Central Lawn.
Why: Outdoor movies are extra fun (especially on a summers night). Soak up the beautiful surrounds, enjoy a picnic or purchase some yummy snacks.
Price: Children (3-15 years)/seniors $14.50, adult $19, concession $16.50, $50 family pass available.
When: Running from January 22-January 28 (except Friday Jan 26), Tuesday to Sunday: 10am and 6pm. Running time is 1hr 30min.
Where: Princes Lawn (Enter at F Gate on Birdwood Ave), Melbourne Gardens
Why: Beautiful, fun, whimsical, musical and funny. This production, put on by the Australian Shakespeare Company, is a joy for people of all ages- and it is set in the magnificent surrounds of the Royal Botanic Gardens.
Price:
Tuesday to Thursday and Sunday
$25 per person
$90 family ticket (admits 4 people)
Friday and Saturday
$30 per person
$110 family ticket (admits 4 people)
Bookings and information: Phone 03 8676 7511 or visit website
This is a brilliant initiative thanks to the Victorian Government. Children under 16 years of age receive free admission to Healesville Sanctuary, Melbourne Zoo and Werribee Open Range Zoo.
When: Weekends and holidays
Where:
Melbourne Zoo, Elliott Ave, Parkville, Melbourne.
Werribee Zoo, K Road, Werribee South.
Healesville Sanctuary, Badger Creek Rd, Healesville.
Why: Seeing the tigers, gorillas, elephants, otters, penguins and butterflies up close is a wonderful experience. The grounds are beautiful and there is plenty of space to play and picnic. A visit to the zoo is a wonderful day out for the whole family!
Price: Kids free, adults $36, $27.50 concession
Pat the goats, horses but not the pigs because they bite! The Collingwood Children's farm is set in an idyllic location alongside the banks of the Yarra. Enjoy a bite at the Farm House Cafe that boasts of beautiful fresh produce and delicious coffee (very reasonably priced).

When: The farm is open from 9.15am to 4.45pm daily.

Where: 18 St Heliers St, Abbotsford

Why: The magnificent gardens, nature and wildlife plus wonderful food (or pack a picnic to enjoy in a lovely spot).

Price:
Child $5/$3 concession
Adult: $10/$5 concession
Family (two adults and up to four children): @20/$10 concession

An evening of games, fun and frivolity all for a good cause. Adopt a cat for no fee or kitten for half price.

When: 24/01/2018, Wed: 4pm – 8pm

Where: The Lost Dogs' Home, 2 Gracie Street, North Melbourne VIC 3051

Why: Come along and experience the fine work carried out at the Lost Dog Home. There will be super cute animals, games, tasty treats and giveaways!
Price: Free to attend, costs a little more if you decide to take home a new pet.

Warning: It might be hard to take kids here if you do not intend on taking a pet home.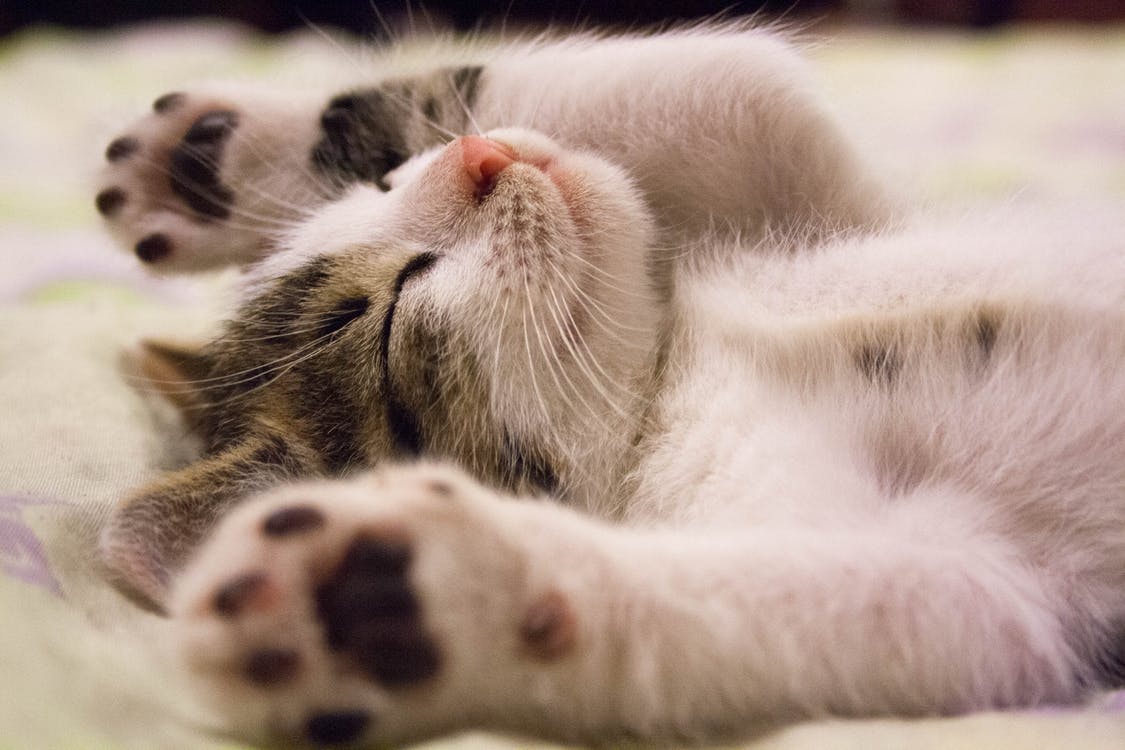 Twilight concert set in the beautiful Treasury Gardens featuring local artists and performers.
When: Sunday February 4 and 11: 5pm – 9pm

Where: Treasury Gardens, 2-18 Spring Street, East Melbourne VIC 3002

Why: All ages, BYO, picnic, relax enjoy.

Price: Free
When: The train runs most days. View the Timetable to see where you can hop on. All aboard!
Where: The train departs from Belgrave and makes a few stops along the way.
Why: Puffing Billy weaves through beautiful scenery. It is an exciting trip with the many sights, sounds and smells! You might even see some animals along the way.
Price: Prices vary, visit the Puffing Billy website for further details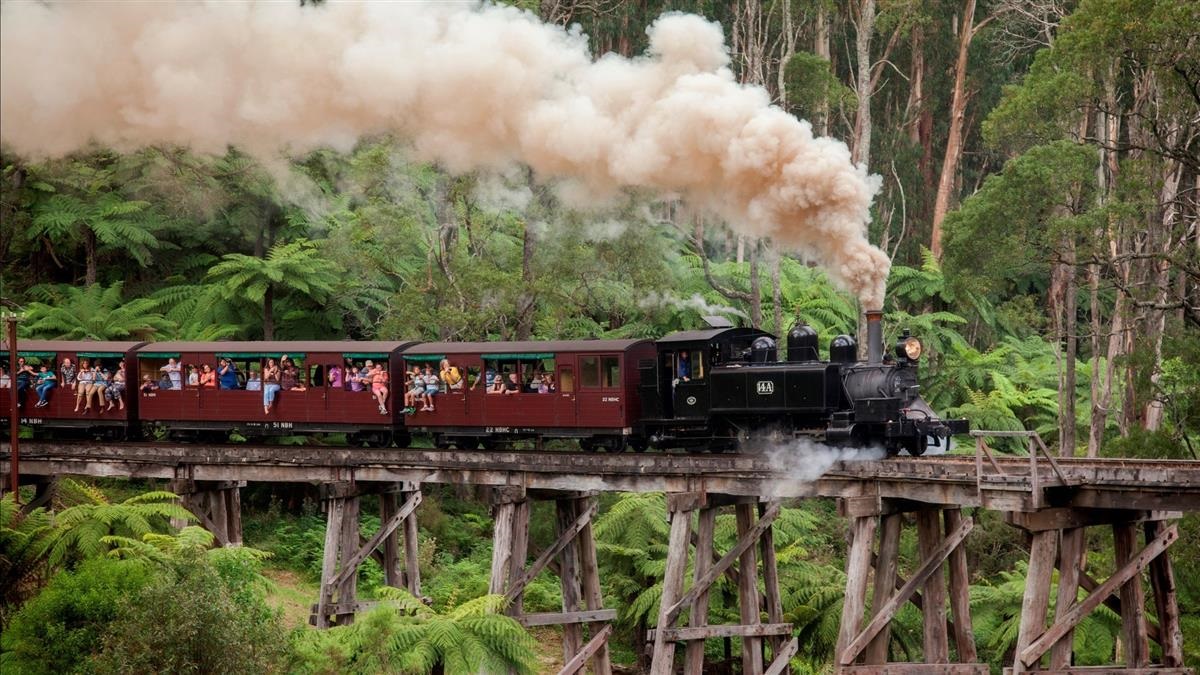 Extra fun: Summer Music Series concerts are free, family-friendly events held annually at Emerald Lake Park every Sunday during February.
The concerts feature local and visiting musicians and are held in the park's bandstand between 12.30pm and 3pm.