We are spoilt for choice here in Melbourne! There are so many wonderful things to see and do this summer. Whether you are feeling festive or otherwise, we have found something for you to enjoy. Find the best family friendly activities in our Superb Summer List below.
Merry times at Christmas time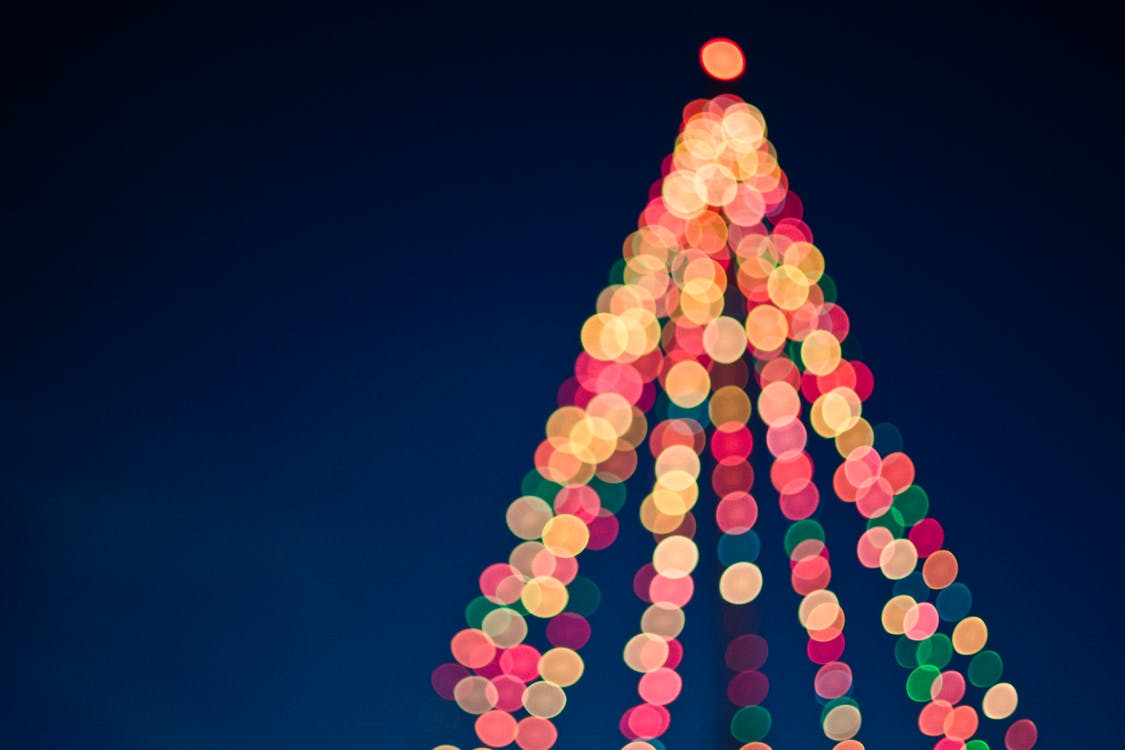 When: Sunday December 17, 10am-4.30pm
Where: Foyer, Melbourne Museum, 11 Nicholson Street, Carlton
Why: 30 local artists will bring their wonderful works to share. Here is an opportunity to get your Christmas shopping done locally and handmade, supporting local artisans. Think cards, candles, jewellery, fashion, paintings, illustrations, homewares, delicious food stalls plus more! Santa will be there, and the kids will have lots of fun with face painting, card making and paper making workshops for FREE. Members get 20% off and a percentage of all proceeds goes to the Lighthouse Foundation which supports homelessness. Check out the market schedule here: Museum Christmas Market.
Price: Mostly free to wander and enjoy, unless you purchase some goodies along the way!
When: 8/12/2017 - 04/01/2018
Where: 314-336 Bourke Street, Melbourne
Why: The iconic Myer Christmas windows are an enchanting display of beauty and wonder that will fill you up with merriness.
Price: Free as can be!
When: Noon-2pm daily, 09/12/2017- 17/12/2017
Where: DoubleTree by Hilton Melbourne, 270 Flinders Street, Melbourne
Why: Yum! These cookies are renowned for their deliciousness and a special Christmas Elf will be there to say hello. Cookies and a friendly Christmas Elf are a winning combination during the festive season.
Price: Free for Santa to enjoy (and you, too!)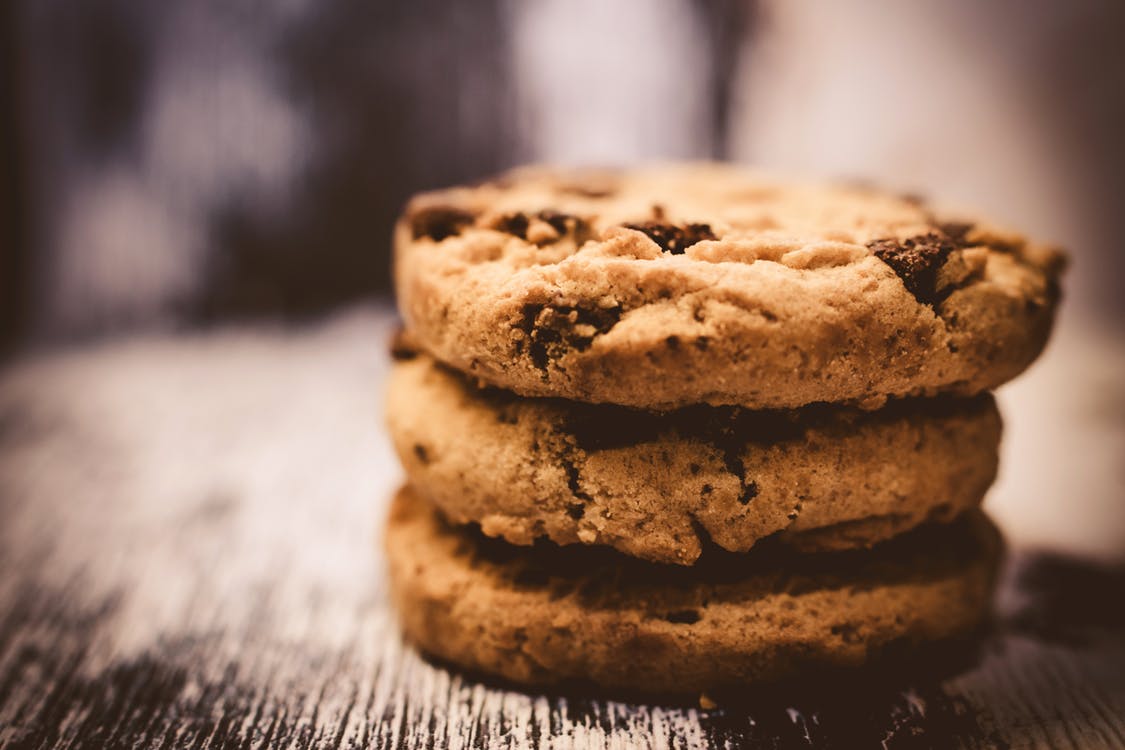 When: 08/12/2017- 27/12/2017, 9am-5pm daily
Where: Fitzroy Gardens, 230-298 Wellington Parade, East Melbourne
Why: Step back in time and enjoy a traditional Christmas at the oldest building in Australia. Cooks Cottage is a beautiful building, steeped in history. Where it came from and how it came to be in Melbourne is incredibly interesting! The surrounding gardens are spectacular, and KereKere cafe is well worth enjoying a leisurely coffee at while the children play freely on the grass and among the trees.
Hot tip: Keep an eye on the weather forecast or pack a jacket and a brollie, as a precautionary measure. It is Melbourne after all!
Price: Cheap cheap, $3.50-$6.50
When: Sunday 10 December 2017, 3pm- 4:15 pm AEDT
Where: Deakin Edge Theatre, Federation Square, Swanston Street, Melbourne
Why: A fantastic opportunity to have a singalong during the day before anyone gets too tired. Also public transport will take you right to the doorstep, without the bother of parking or late night Ubers.
Price: Children under 12 are FREE, adult tickets $25.
When: 8/12/2017- 24/12/2017, open daily, 9am – 8.15pm
Where: Melbourne Town Hall, 90-130 Swanston Street Melbourne
Why: It a real, finely crafted, magnificent ginger bread village created by talented chefs. The ginger bread village is edible and amazing to behold (Not for people to eat but to look at). Wander into the city to admire the craftsmanship (perhaps buy a tasty gingerbread treat on the way home, or be inspired to bake gingerbread at home).
Price: Free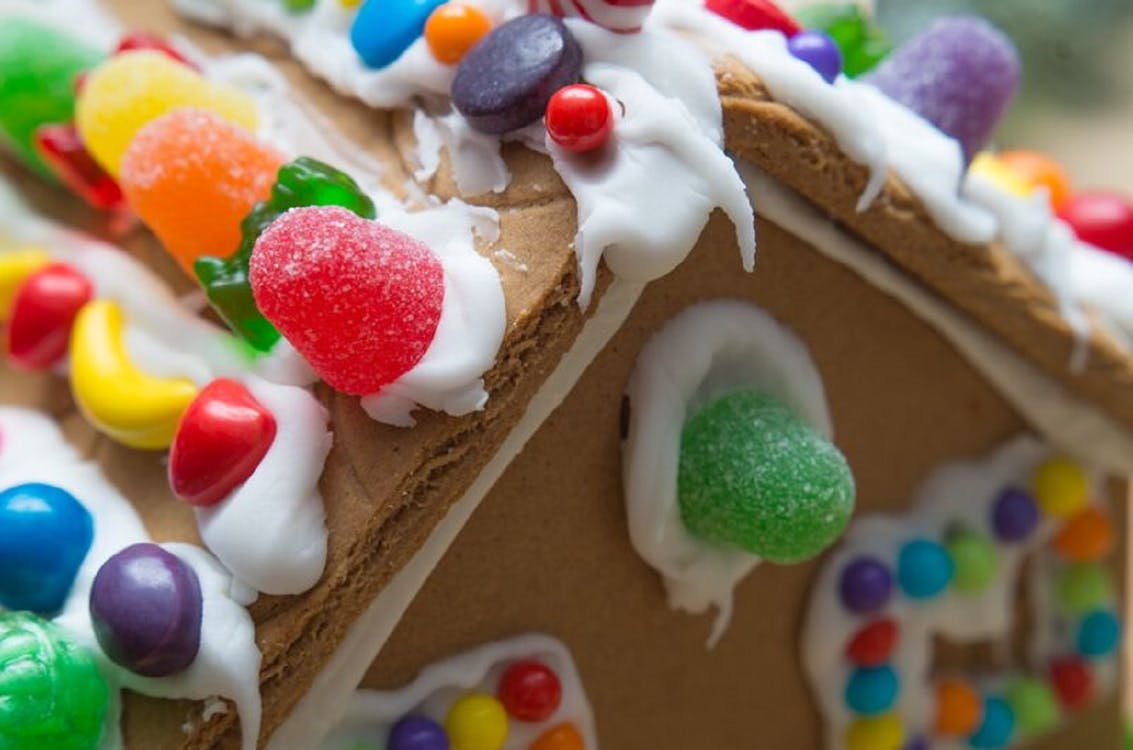 When: The exhibition will run throughout the festive season, leading up until Christmas
Where: Crown Melbourne, 8 Whiteman Street, Southbank
Why: Larger than life Christmas artworks that you can feature in! Check out their Instagram to see how amazing this interactive art is: @art_melbourne.
Price: Free fun
When: 8/12/2017- 01/01/2018
Where: Crown Melbourne, 8 Whiteman Street, Southbank
Why: Ho ho ho from noon-6pm everyday Santa will be at Crown spreading Christmas cheer for all to hear. You can meet Santa and take photos among the magnificent decorations. A big Christmas tree will be beautifully lit up 24 hours a day, entertainers will be roaming about and a special animatronics light show will be bringing the sparkle to an already sparkly spot!
Price: Free.
When: 8/12/2017- 24/12/2017, Monday- Thursday: 11am-3pm, Friday-Sunday 11am-7pm
Where: Federation Square, Corner of Swanston & Flinders Streets
Why: Karaoke is lots of fun, especially when Christmas carols are part of the setlist! While karaoke is not for everybody, most children love it, and this will be a truly joyous affair.
Price: Freeeeee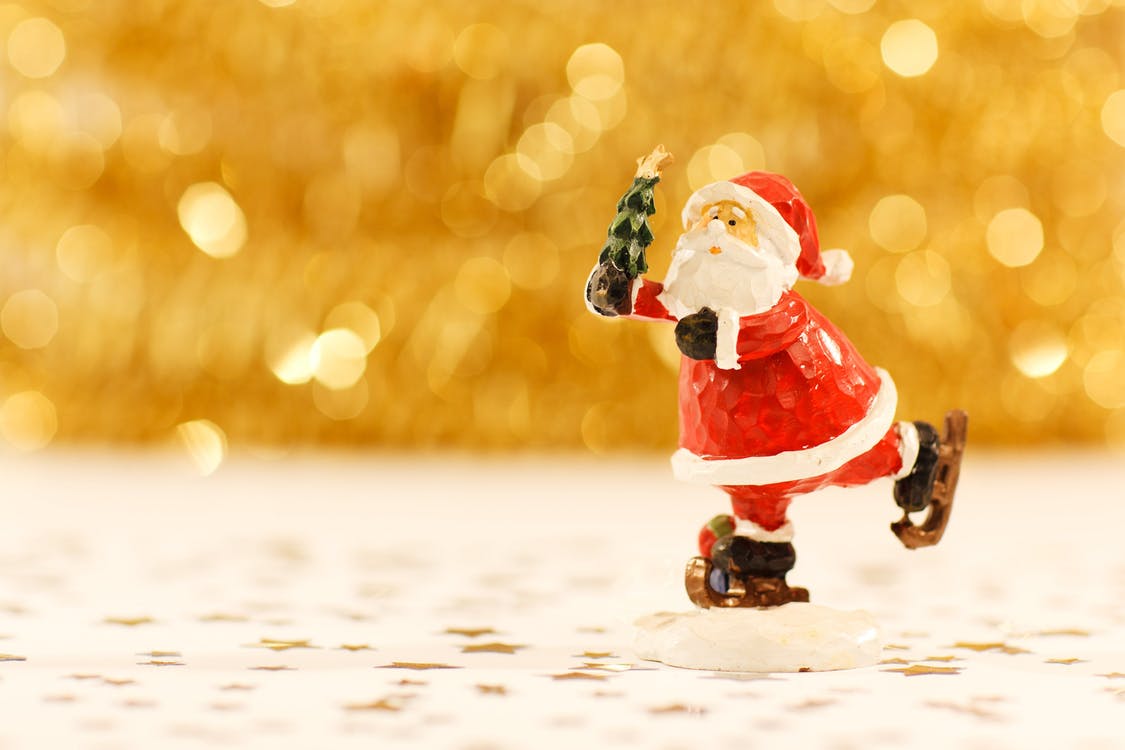 When: 16-24 December, 8.30pm-11.00pm
Where: The Boulevard Ivanhoe
Why: Wonderful community spirit. Pretty lights, great atmosphere, opportunity to grab a coffee and icecream and wander through the magical light displays.
Hot tip: Check the weather beforehand as you will be out in the elements. Park a distance away and walk up to the lights. If in the car, be prepared to go slow. It will take a while to get around. It is very popular! (Buses and vehicles greater than 5 tonne are not permitted).
Price: Free
festive fun at Docklands…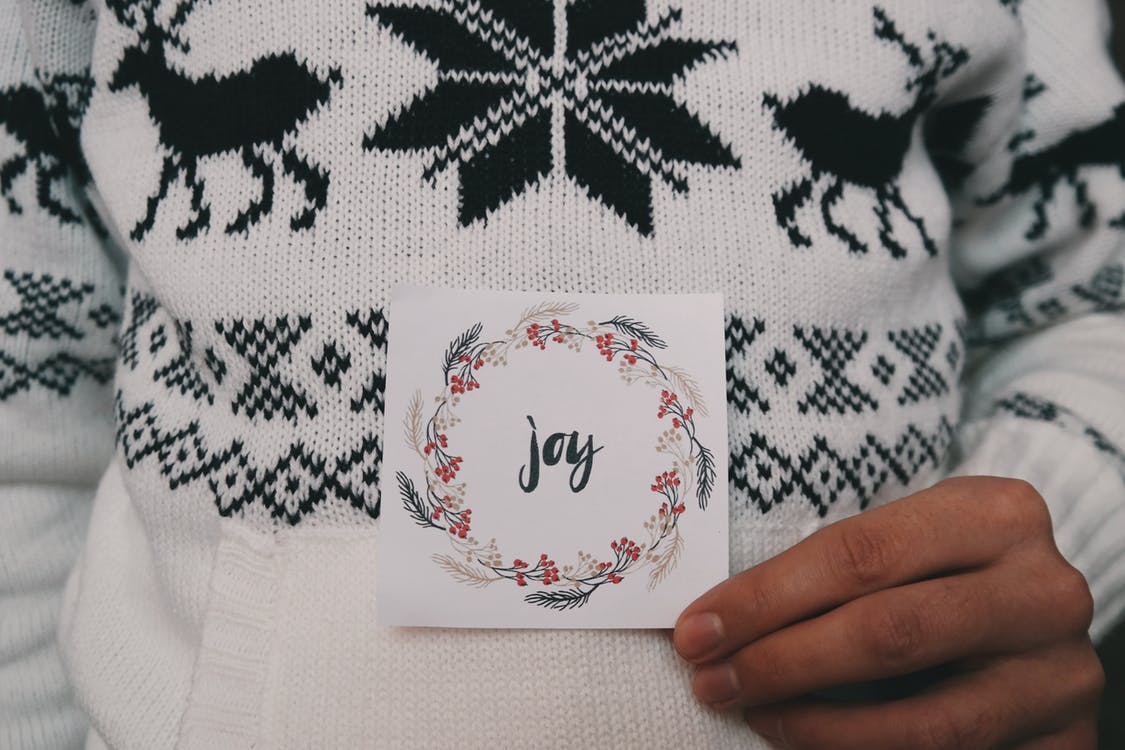 When: 8/12/2017- 24/12/2017, Monday- Saturday: 6pm – late
Where: Melbourne Star Observation Wheel, 101 Waterfront Way, Docklands
Why: Spectacular twinkly lights in Christmas colours. You will get a different perspective of Melbourne and there is lots to do in the Docklands, close by.
Price: To admire, the light show is free. If you would like to ride the wheel, ticket prices vary. Find the best price for you at this address: Melbourne Star
When: 8/12/2017- 24/12/2017, Saturday: 11am – 3pm, Sunday: 11am – 3pm
Where: O'Brien Group Arena, 105 Pearl River Road, Docklands
Why: The iconic Christmas portrayed in American movies comes to life on the skating rink. It may not exactly be a snowy white Christmas, but it does exhibit similarities. It will be a new experience for most children (and some adults too). Rug up and enjoy the giggles as you slip and slide, and hopefully glide your way around the rink.
Price: A tad pricey, but worth it for the joy on the children's faces.
When: 8/12/2017 to 25/12/2017, 8pm- midnight
Where: Light House, 888 Collins Street, Docklands
Why: The architecture of the building itself is impressive, and with the addition of a stunning light display, it is something to marvel at.
Price: Check it out for as long as you want, for no cost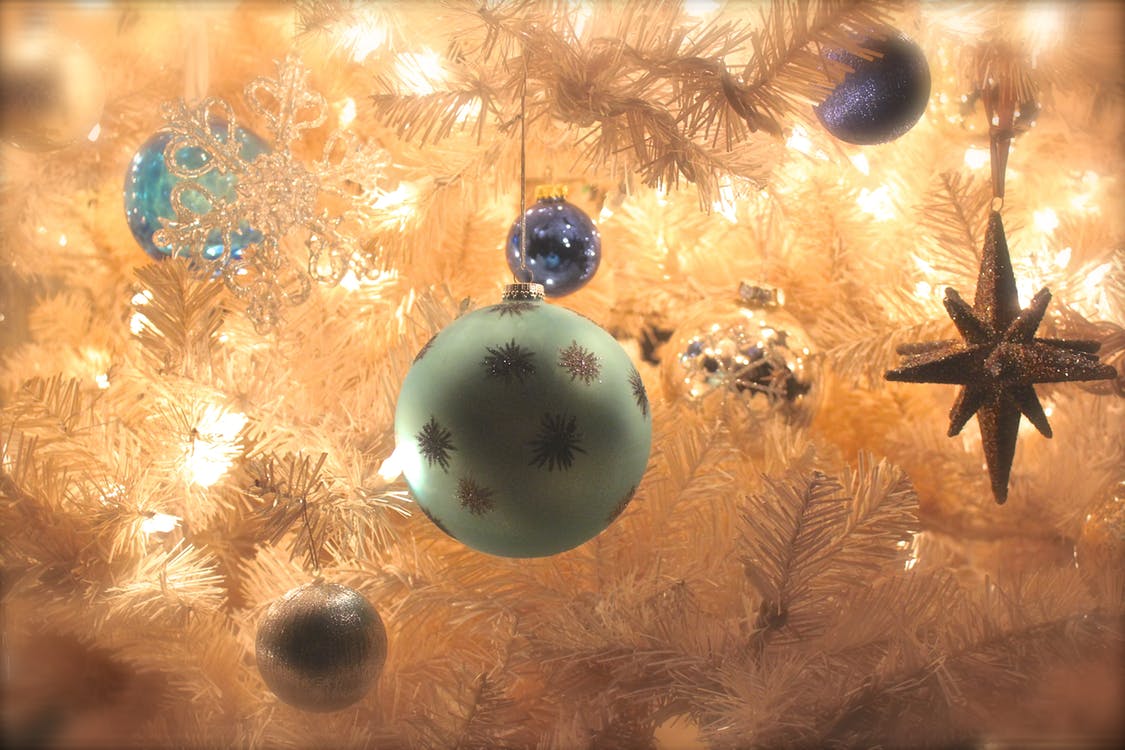 When: 8/12/2017 to 24/12/2017, Mon: noon – 3pm
Where: The District Docklands Shopping Precinct, 440 Docklands Drive, Melbourne
Why: See Santa in a new setting. Take family pictures and wander around, taking in the sights and sounds. Everyone who visits will receive a free colouring-in book with pencils to take home. Hooray!
Price: FREE event
What else is on, I wonder?
When: 23/02/2018, Friday: 6pm- 11pm
Where: North Melbourne Recreation Centre (aquatic facilities), 1-39 Macaulay Road, North Melbourne
Why: A summers night spent at the pool with super fun movies screening? Sounds pretty good! Thrown in a BYO picnic, BBQ, dress-ups and activities and you will have yourself a full-blown night of fun and frivolity.
Price: Normal pool entry prices: North Melbourne Pool Entry Prices
When: 3/01/2018 to 12/01/2018, Tuesday-Friday: 11am- 4pm, Saturday-Sunday: 11am- 5pm
Where: Linden New Art, Domain House, Dallas Brooks Drive, South Yarra
Why: A wonderful opportunity for children to think differently, express themselves, makes friends and get creative.
Price: FREE event
When: The 2017/18 Summer Season – 1st December to 1st April. See full program here: Moonlight Movie Program
Where: Central Lawn at Melbourne Gardens (Royal Botanic Gardens, Victoria). Enter the venue via Gate D on Birdwood Avenue (near the intersection of Domain Road) and follow the path to the Central Lawn.
Why: Outdoor movies are extra fun (especially on a summers night). Soak up the beautiful surrounds, enjoy a picnic or purchase some yummy snacks.
Price: Children (3-15 years)/seniors $14.50, adult $19, concession $16.50, $50 family pass available.
When: Running until 31/12/2017, 10am-4pm daily
Where: State Library of Victoria, 328 Swanston Street Melbourne
Why: Great way to kick start a love of reading in an interactive and creative environment.
Price: Free of charge
When: The train runs most days. View the Timetable to see where you can hop on. All aboard!
Where: The train departs from Belgrave and makes a few stops along the way.
Why: Puffing Billy weaves through beautiful scenery. It is an exciting trip with the many sights, sounds and smells! You might even see some animals along the way.
Price: Prices vary, visit the Puffing Billy website for further details
Age: 4 to 12 years. All children must be accompanied by an adult.
When: 8/12/2017 to 10/12/2017, Wednesday-Sunday: 10am- 4pm
Where: ArtPlay, Birrarung Marr, Batman Avenue
Why: Birds are rather quite extraordinary. This encourages us to look up and around and notice nature in all of its awe-inspiring magnificence.
Price: Free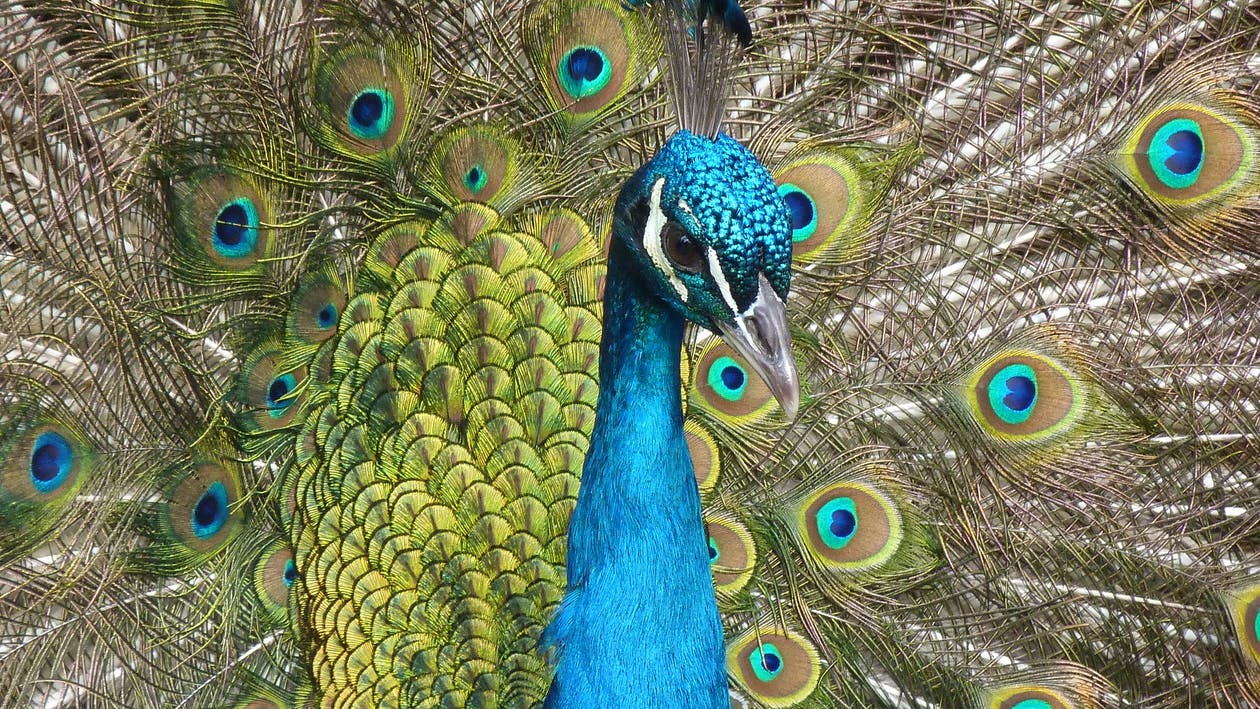 When: First Sunday of the month, 10am-4pm, 8/12/2017 to 02/12/2018
Where: Polly Woodside, 21 South Wharf Promenade, South Wharf
Why: A treasure hunt awaits you on a big ship! Activities galore, family friendly fun ahoi!
Price: Adult $16, concession $13, child $9.50, family (2 adults & 2 children) $43
Bookings: 03 9656 9889, bookings@nattrust.com.au
When: 6/01/2018 to 28/01/2018, daily 9am – 4.30pm
Where: Fitzroy Gardens, 230-298 Wellington Parade, East Melbourne
Why: Enjoy the great story of Maggie and her missing goat. Maggie's brother, James Cook, gave her this special goat and it went walkabout. Where could the goat be?
Price: $6 per child
When: 17/01/2018 to 20/01/2018, Wednesday-Saturday: all day
Where: Melbourne Recital Centre, 31 Sturt Street, Southbank
Why: This is a pretty amazing place to visit. The Recital Centre is offering concerts, and activities where you can make your own music. It will open your eyes (and ears) to an entire new soundscape, enticing the senses and exciting your imagination. There will be opportunity to design your own instrument, dance along with Teeny Tiny Stevies and rock out with Regurgitator.
Price: Up to $26. Many events are free. Family group ticket prices available. Transaction fees apply to phone and online orders.
Bookings: Book online, 03 9699 3333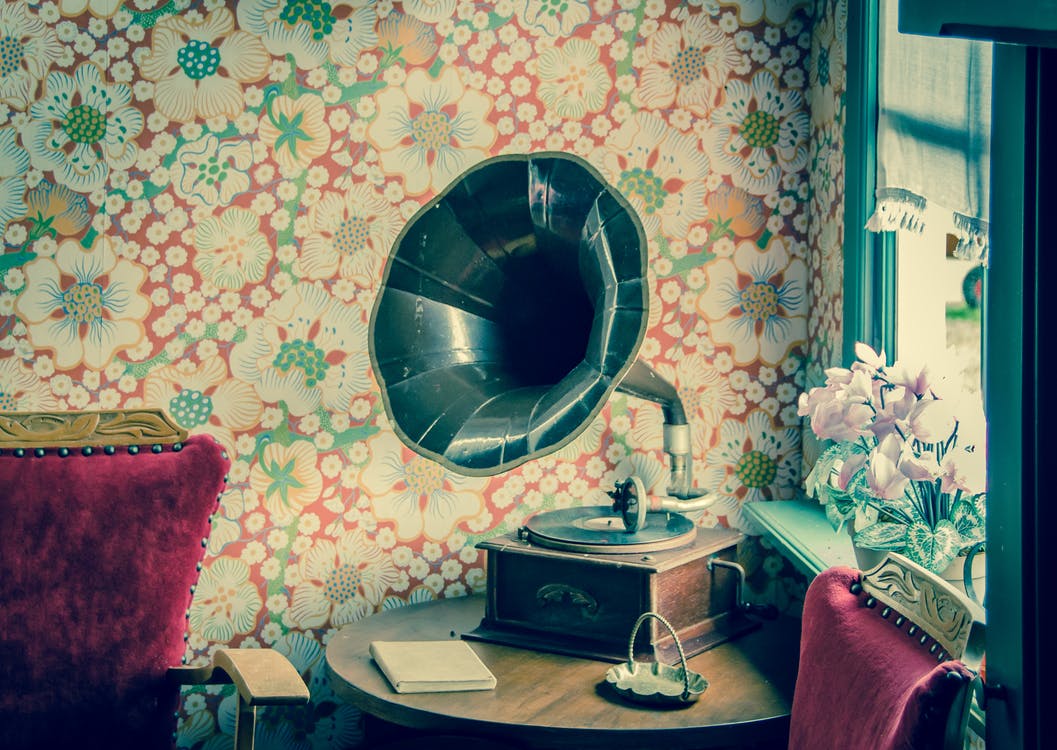 When: 18/01/2018, Thursday: 10.45am – 11.30am
Where: Melbourne Recital Centre, 31 Sturt Street, Southbank
Why: Jason Chapman's book is brought to life on stage, in a beautiful fashion. Tripod's Scott Edgar provides wonderful narration as a music loving cat strives to play in the greatest orchestra in the world. The visuals are great, the music fantastic and there is plenty of opportunity for audience participation and interaction. It is a hoot!
Price: Full $26, child $24. Family passes available. Transaction and handling fees apply.
Bookings: Book online, 03 9699 3333
When: 8/12/2017- 31/12/2017, Tuesday-Wednesday: 10.30am- 11am, Thursday: 11.30am- noon
Where: State Library of Victoria, 328 Swanston Street Melbourne
Why: This program is designed for children aged two and under. They will be awe of the songs, rhymes and storytelling. It is valuable learning time while having lots of fun!
When: Open each Saturday and Sunday, 11am- 5pm
Where: 60 Rose Street, Fitzroy
Why: This place is a treasure trove of fine art and craftsmanship. It seems like all of the hardworking artists in the North make their way here to share their toil. The products are high quality and the coffee shops surrounding the market are fantastic. Have a wander and unwind on the weekend.
Price: Entry is free, prices vary on the homemade goods inside.
When: Open seven days a week, 7am- 10pm
Where: 140 Springs Lane, Fingal
Why: Set in an idyllic part of the peninsula, the natural surrounds and views are spectacular. Enjoy the beautiful warm pools. You can relax while the children splish and splash beside you. This will be a trip to remember.
Price: 1 month - 4 years: Off peak $5 peak $5
Kids 5 - 15 years: Off peak - $25 peak $32
Adults: Off peak (Tuesday-Thursday) $40, peak - (Friday -Monday) $47
Concession: Off peak $35 peak $42
When: December 8 and December 15, 5.30om-10pm
Where: 28 Perkins Street, Alexandra. Take Tram 19 along Sydney Road to Bell Street, stop number 34. Parking for the event is available in the adjacent Russell Street car park.
Why: Delicious food and beverages, great local art, design and fashion in a lively environment! Summer fun! Crusiey! Pack a picnic and let the kids hulla hoop and explore!
Price: Free entry
When: Weekends and holidays
Where: Elliott Ave, Parkville, Melbourne
Why: Seeing the tigers, gorillas, elephants, otters, penguins and butterflies up close is fantastic. The grounds are beautiful and there is plenty of space to play and picnic. A visit to the zoo is a wonderful day out for the whole family!
Price: Kids free, adults $36, $27.50 concession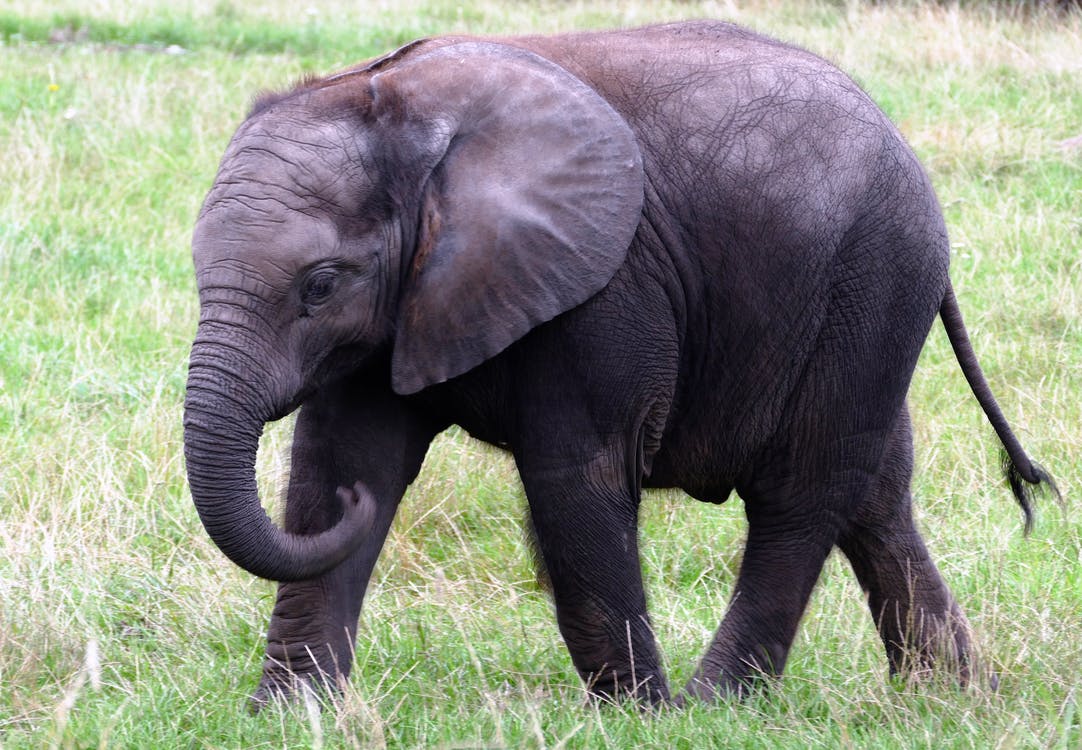 When: Daily 10am- 4.30pm
Where: 2 Booker Street, Spotswood
Why: An exhibition for babies to 5 years old. An opportunity to explore sensory play and imaginative play in a safe environment. A great place for the kids to tinker.
Price: Included in museum entry price, $0.00-$14.00